Viva Kaiva was designed by Kadek Mahardika and published by Creativemedialab. Viva Kaiva contains 5 styles and family package options. The font is currently #50 in Hot New Fonts.
Viva Kaiva is one of our unique fonts with a psychedelic touch, this font has many stylistic alternates that make this font the best option for creating a unique title for your Illustrations, titles, posters, branding projects as well as designs with a fantasy theme.
Viva Font Family
· Viva Kaiva Thin
· Viva Kaiva Light
· Viva Kaiva Regular
· Viva Kaiva Medium
· Viva Kaiva Bold
The complete Viva Kaiva Font Family
Languages Supported by Viva Kaiva Font
Supported Languages: Western Europe, Central/Eastern Europe, Baltic, Turkish, Romanian
More about the Designer of Viva Kaiva Font
Kadek Mahardika is a Type Designer from Indonesia, who designed Viva Kaiva Font.
He is also the designer of the following fonts: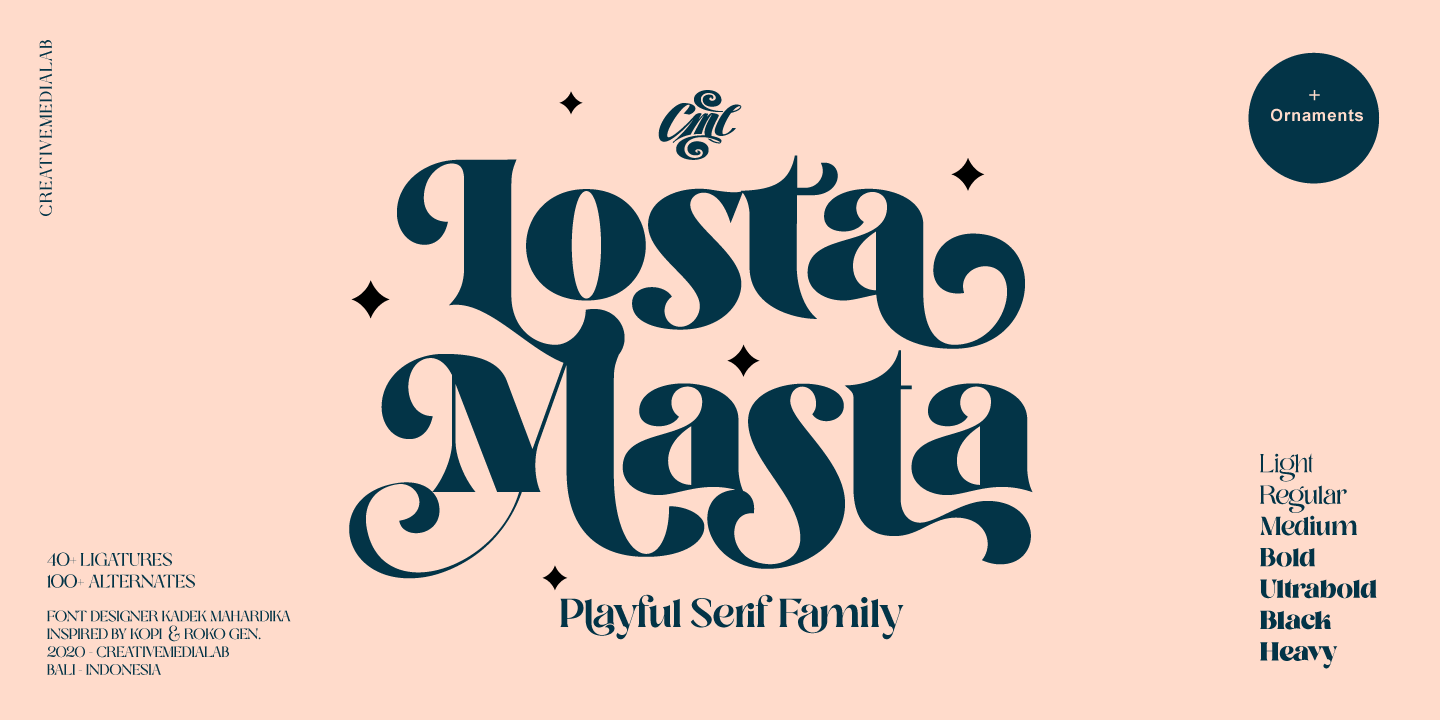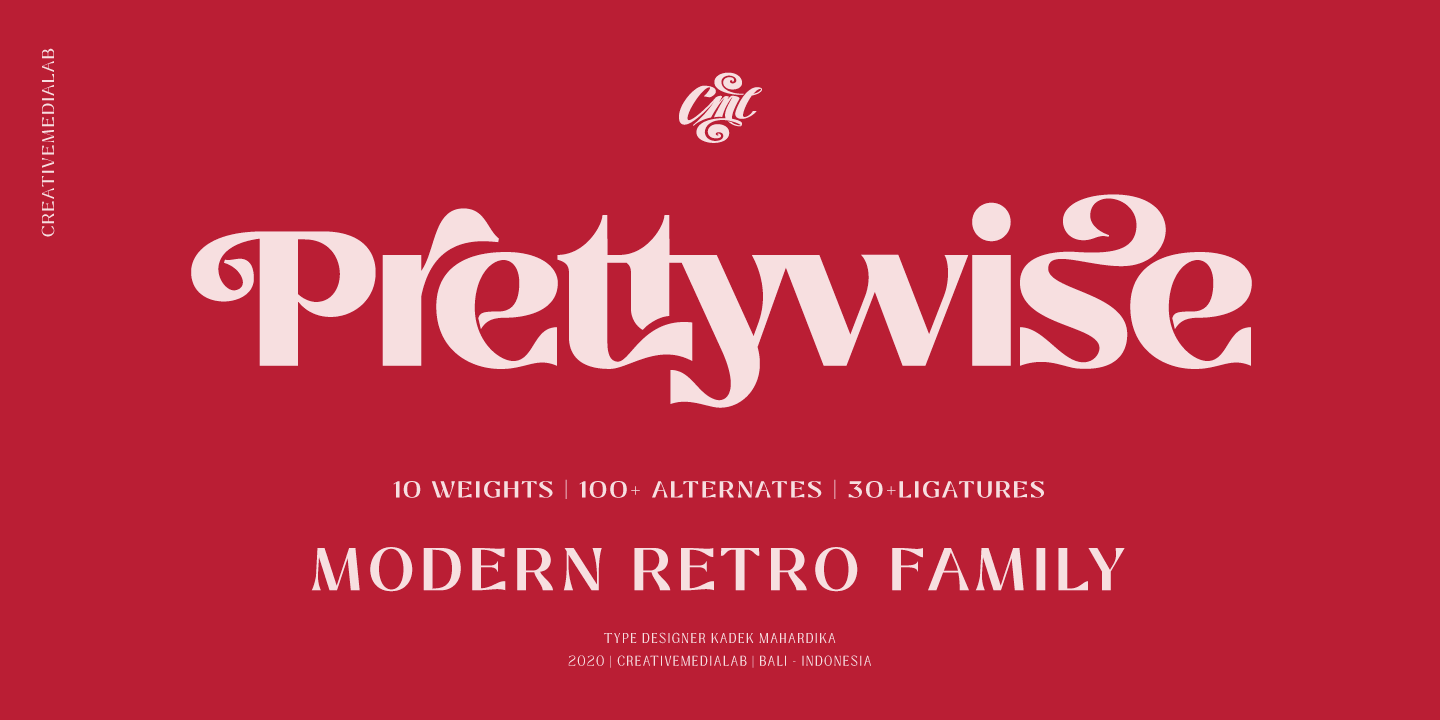 Are you looking for Viva Kaiva Font Download As a Free to Download?
Well if you are then you'll be disappointed. Unfortunately Viva Kaiva Font Download is not available as a free download font. Nearly all the fonts that we display on FoxyFonts.com is a premium font. This means that you will have to pay to download it and use it for your project. You could waste hours of your time looing around the web to find a free download of Viva Kaiva Font Download, or you could just save that time and effort into creating some awesome work with Viva Kaiva Font Download.
It is always best to pay for a premium font rather than trying to find an illegal download. The benefits of paying for Viva Kaiva Font Download is that you get the license to use it leagally. If you're using an illegal version of Viva Kaiva Font Download and you get caught, you or your client could get into some trouble legally with the publisher of Viva Kaiva Font Download. Also it is highly unlikely that you'll be able to find Viva Kaiva Font Download for free. Doing various searches on Google such as "Free Viva Kaiva Font Download Download" you will see a lot of websites that will say "Free Download" but these are just attempts to get you to click on a link which will either take you to an ad landing page or you risk getting viruses on your computer. In the rare occasion that you do find a free download for Viva Kaiva Font Download remember that it's illegal to use a font if you didn't pay for it!
If you really want Viva Kaiva Font Download and you want to truly own it the legal and safe way, then click here to visit the download and purchase page on MyFonts.com. Here you will be able to obtain the proper license. The designer and publisher deserves to be paid for their work, as they have put in the hours and the creativity to produce such an amazing font. Good luck with your purchase and future use of this font. :)